What is commercial plywood?
Views:6 Author:Site Editor Publish Time: 2019-12-07 Origin:Site
Do you know what commercial plywood is? It is a kind of plate that can be used in our lives now, and I will introduce it to you. It can be said that commercial plywood is used in many of our lives, especially in demanding renovations.

point:
Definition of commercial plywood
Commercial plywood features
Application
Definition of commercial plywood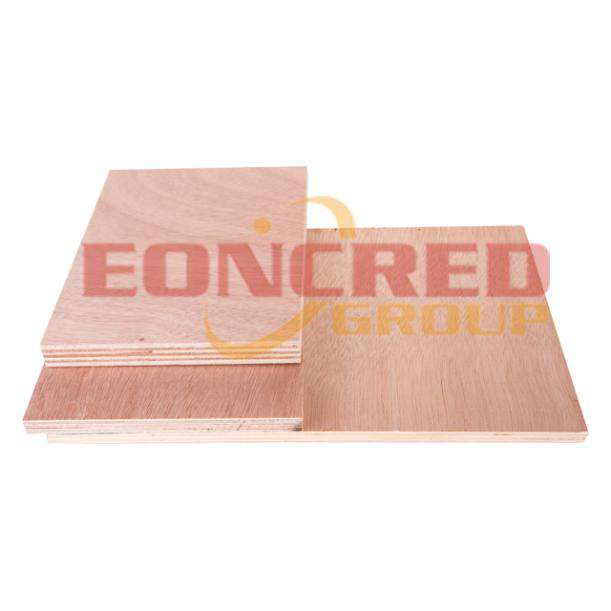 Plywood is a material manufactured from thin layers or "plies" of wood veneer that are glued together with adjacent layers having their wood grain rotated up to 90 degrees to one another. It is an engineered wood from the family of manufactured boards which includes medium-density fibreboard (MDF) and laminated particle board (chipboard).
Commercial plywood generally refers to the grade of plywood, usually referred to as MR grade plywood (IS 303), which is basically the cheapest grade plywood on the market. So you can find in the Indian market that people want commercial or commercial grade plywood, which usually means they want cheap Mr. (moisture-proof / IS 303) grade plywood. These plywoods are usually made up of a combination of softwood and hardwood or just cork.
Although commercial plywood is made from different plywood, the basic properties of commercial plywood remain the same. The internal materials are the same. The only difference is its manufacturing process or processing method (which varies according to each manufacturing unit), followed by the adhesive used to bond the plywood. Urea-formaldehyde is commonly used as a binder to bond plywood.
Commercial plywood features
In India, when plywood shop owners, carpenters and interior designers talk about commercial plywood, they usually say Mr. Plywood. The quality and characteristics of plywood have different grades, such as MR grade, BWR grade, marine plywood, etc. The abbreviation MR stands for moisture resistance, while BWR stands for boiling water resistance. While some people will turn BWR grade plywood into a commercial type, for most people in the Indian plywood industry, the term "commercial" refers to the husband level and "waterproof" refers to the BWR level.
The important features of MR-grade commercial plywood are as follows.
1. This is an indoor plywood, intended for indoor use.
2. It is not waterproof. Although the word "moisture" (Mr) can confuse many people that it is waterproof, it is not. "Dampproof" is not the same as "water resistant". Although waterproof plywood does withstand a certain amount of moisture and humidity, it cannot be said to be waterproof. On the other hand, the external BWR grade plywood is waterproof.
3. In commercial plywood, urea melamine formaldehyde resin is commonly used to bond individual plywood together. On the other hand, the BWR grade is made of a phenolic resin (a synthetic plastic resin).
4. Mr. Grade Commercial Plywood is the most versatile plywood for furniture for home and office use. Living room furniture and paneling work, as well as bedroom furniture, almost always use commercial shops. However, the use of BWR grade laminates is considered to be better where the furniture may get wet.
Application
Commercial plywood is the most widely used plywood for interior decoration, namely home and office. Commercial plywood is best used in dry areas like living rooms, study, office, etc. This is the most common used to make furniture, wall panels, for dividing, and more. However, in the case of the field here, water contact is expected, and the use of waterproof, ie BWR grade plywood, is considered to be the best.
If you need commercial plywood for some commercial or other purposes, you can contact us. Our ingredients are the best and won't let you down.