How to choose the most ideal film faced plywood?
Views:8 Author:Site Editor Publish Time: 2019-11-29 Origin:Site
Nowadays, the demand for plywood is very large, which drives a series of plywood products. It's easy to find a film faced plywood, but you also need to choose a film faced plywood that is good and suits your needs.

you should know:
What is film faced plywood?
Aspects to be aware of when choosing
Application field
What is film faced plywood?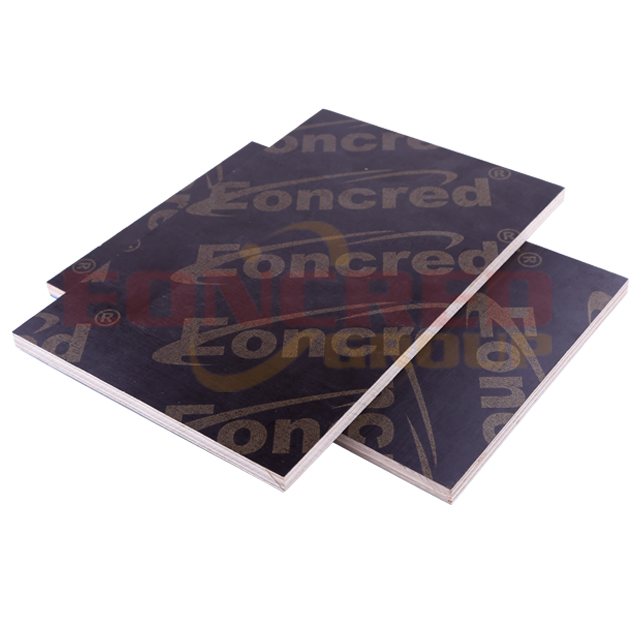 Thin film faced plywood is lightweight, corrosion resistant, water resistant, easy to combine with other materials, and easy to clean and cut. The edges of the plywood are treated with a water-repellent coating to provide high water and abrasion resistance. Due to its durability and surface treatment, it can be used in open air environments such as warehouses, railway wagons, floors, truck sidewalls, etc. Plywood is coated with high quality imported plywood to ensure hardness and damage resistance. The surface of the film faced plywood is hygienic and resistant to strong detergents, which is of great significance for agricultural construction and food storage. It can be used for protection against termites under conditions of high temperature drop, moisture influence, detergent cleaning, etc.
Aspects to be aware of when choosing
size
When it comes to selecting materials for upcoming projects, an underrated and often overlooked aspect is buying the right plywood thickness and sheet size. The correct ply size is necessary, but if you are not an experienced veteran, it is difficult to get all the numbers. Obviously, you want to buy enough plywood so you won't run out before you finish, but you also need to make the plywood's properties and dimensions.
Film faced plywood is 4 feet tall. X8 feet of several popular thickness sheets, including 1/2 inch, 3/4 inch and 5/8 inch. 1/2 inch plywood will be used for boxes and cabinets, while 5/8 inch plywood will be used to build the roof. In addition, 3/4 inch plywood is very strong and durable.
interest
Plywood is a better roof than a directional Strand board (OSB) because OSB, once wet, tends to become mushy. Plywood can be reused by drying the board and repairing damaged roofing materials or replacing lost tiles. OSB, although it makes good use of forest wood products, is a better location and it will remain dry, such as floor covering plastic, clay or ceramic tiles.
Types of
Waterproof grade film faced plywood (WBP, weather and anti-boiling) can be used for exterior applications, including shed and building cladding. Special glue is used inside the layer to resist water until a certain point. The exterior grade of the paint or paint surface protects the plywood from the harsh elements, it is exposed. Marine plywood has excellent water resistance and is suitable for marine applications. Film faced plywood is not as waterproof as marine plywood, but you don't have to worry about it.
Application field
Film faced plywood is widely used in construction, automotive and other industries for the manufacture of transportation equipment, containers, loading platforms, truck and trailer floors, trucks, etc. due to its durability. Film faced plywood materials are also used to make furniture such as chairs, tables, sofas, beds, etc. Film faced plywood can also be used to build sliding doors, billboards, ground equipment, sports floor, smooth concrete casting, scaffolding, coaming and containment, packaging, and interior and exterior design and paneling.
You need to pay attention to the size, price and applicable type when choosing. These are all important, you need to remember these. If you need other types of plates at the same time, you can find out more on our product page, such as Laminated Board or MDF.